I am super excited to announce that my short story, Je Suis, has found a home in the Summer/Fall issue of The Southampton Review.
Oh, and the typeface is simply stunning.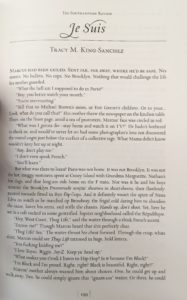 You can purchase a copy of the issue (here) or sign up for a subscription (here).
Thus far, three stories from my collection have been published – Je Suis, That Sigourney-Weaver Thang, and When Life Gives You Poulet, Make Pork Chops.